It has been a very busy week for me! I have been working with a customer who is looking for eyeshadows that are not just mica-free but titanium dioxide free! These two ingredients are stopping this wonderful young lady from wearing eye makeup, and she loves makeup! So I got to work on creating colors for her. It is called the Cindy Collection but its not sold with that name.
The colors now available are:Harvest Moon
- matte brown with purple
Amber
- matte brown with yellow
Terra Cotta
- matte brown with red
Carmen
- a yummy shade of matte dark green
Nine Lives
- matte gray with blue
I have them setup as two different sets because of how I took photos of them
She loves super dark colors and believe me, that are not that easy to create! But with time I got them done. In fact she loved them so much she didn't even want to wait for my labels to get here!! So she got her's with handwritten names on them.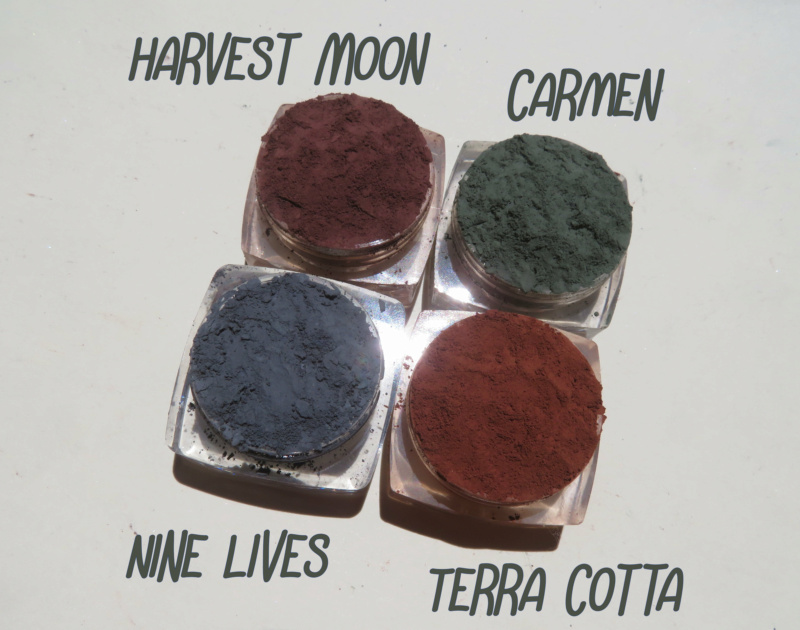 These colors and many others are now available at
https://kmms.etsy.com
And if you would like to see them?
Check out both sets here:
The set of three are here:
https://www.etsy.com/listing/1261002290
The set of four are here:
https://www.etsy.com/listing/1275026975